Local
10 Film Locations to Visit in Glasgow
Did you know that Glasgow has played host to a number of Hollywood stars and has been the backdrop for huge blockbuster films?
Here are 10 films that have featured Glasgow locations that you can visit today. A few of them are on the University of Glasgow campus or on the doorstep of some of our residences.
If you're looking to get out of your flat and see some sights in Glasgow, why not start with some of these film locations? If you visit any, snap a pic and tag us @uofgliving #uofgliving and we'll share our favourites.
Cult classic Trainspotting, directed by Danny Boyle based on the book by Irvine Welsh, is to this day one of the most famous films to come out of Scotland. The movie follows Renton, who is heavily involved in the Edinburgh drug scene, trying to get clean and change his life despite the temptation from friends. A number of Glasgow locations were used, but here are some close to Murano Street Student Village.

The Brewhaus (formerly Crosslands), 182 Queen Margaret Dr, Glasgow G20 8NX
This pub is where the epic bar brawl started from the mezzanine when Begbie tosses a glass over the side.

Firhill Sports Complex, 87 Hopehill Rd, Glasgow G20 7HU
The sports complex, standing in for Calton Athletic's ground, was where the five-a-side football match took place.

Café d'Jaconelli, 570 Maryhill Rd, Glasgow G20 7EE
This famous café, which you can still visit today, is where Renton and Spud share a milkshake before Spud's job interview.
Of course we can't mention Trainspotting without its follow up T2, set 20 years on from the original film when Renton, Sick Boy, Spud and Begbie are reunited.

University of Glasgow, University Ave, Glasgow G12 8QQ
Our very own University of Glasgow Memorial Gates feature as part of the posh private school where the Head Teacher is embroiled in a blackmail scam.

The Douglas Hotel, 1 N Douglas St, Clydebank G81 1NQ
One of the most memorable scenes in T2 was when Renton and Sickboy sing at a unionist pub called Port Sunshine, which is actually the Douglas Hotel.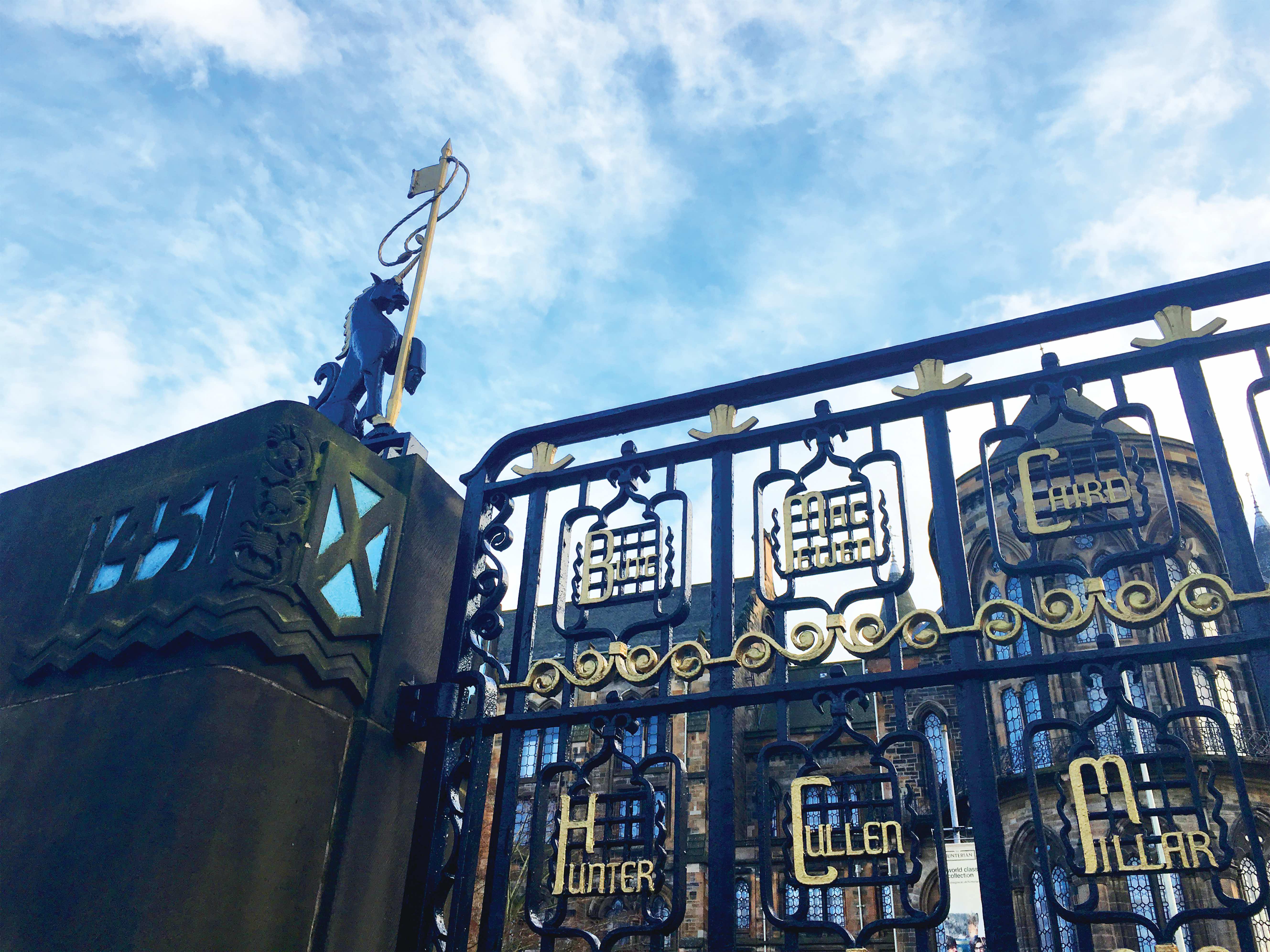 This Netflix original is a true story of how 14th century Scottish Outlaw King, Robert the Bruce, defeated the occupying English army using sheer bravery and Scottish fighting spirit.

University of Glasgow, University Ave, Glasgow G12 8QQ
Again, the University was used but this time the iconic Cloisters were transformed into a grand banqueting hall.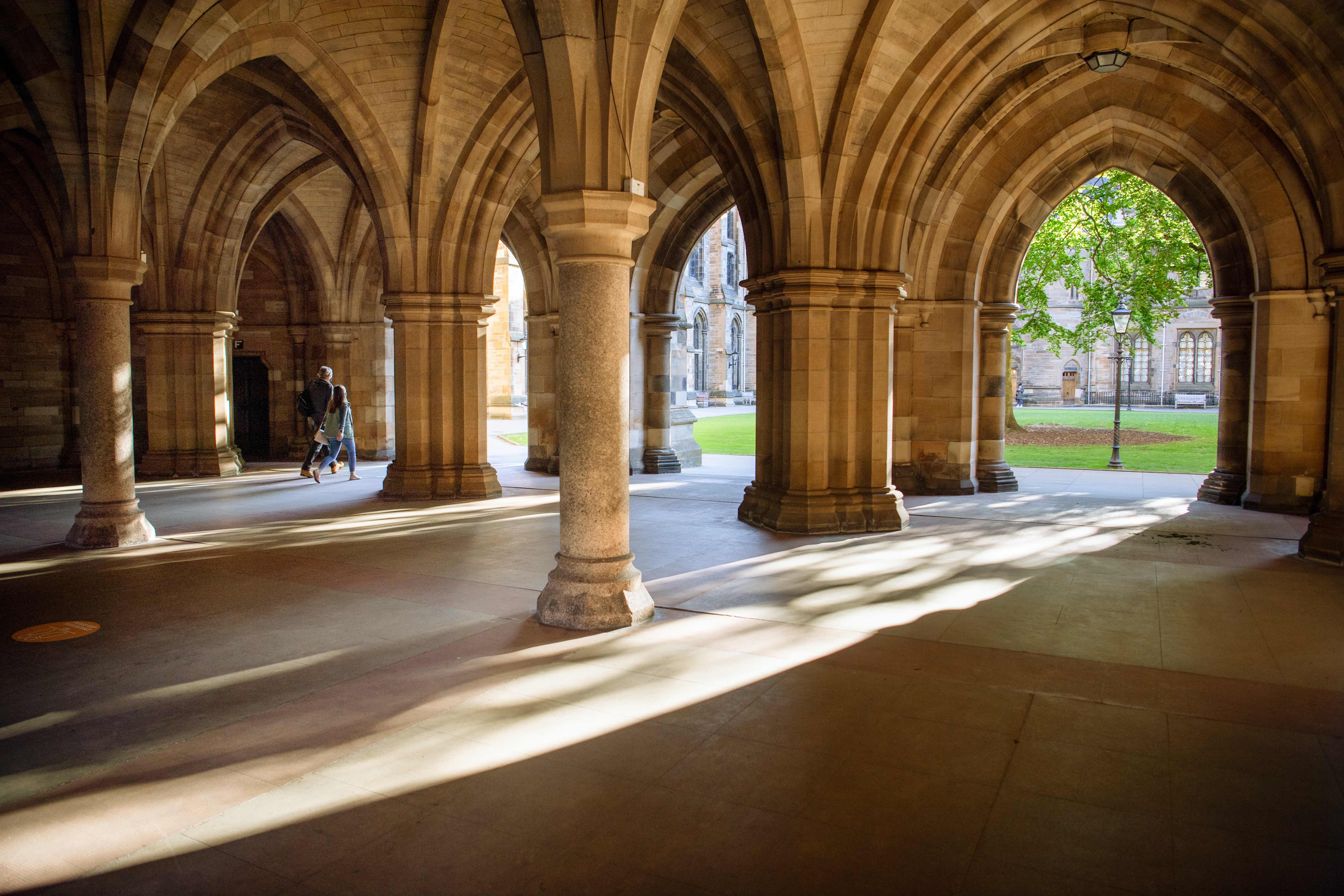 Okay, so this film hasn't been released yet, but this much awaited addition to the Batman film franchise has already shot scenes in Glasgow.

Glasgow Necropolis & Cathedral Square, Castle St, Glasgow G4 0US
Glasgow was transformed into Gotham and excited fans flocked to the Necropolis to see the filming, however we'll have to wait and see how much of our city features in the release.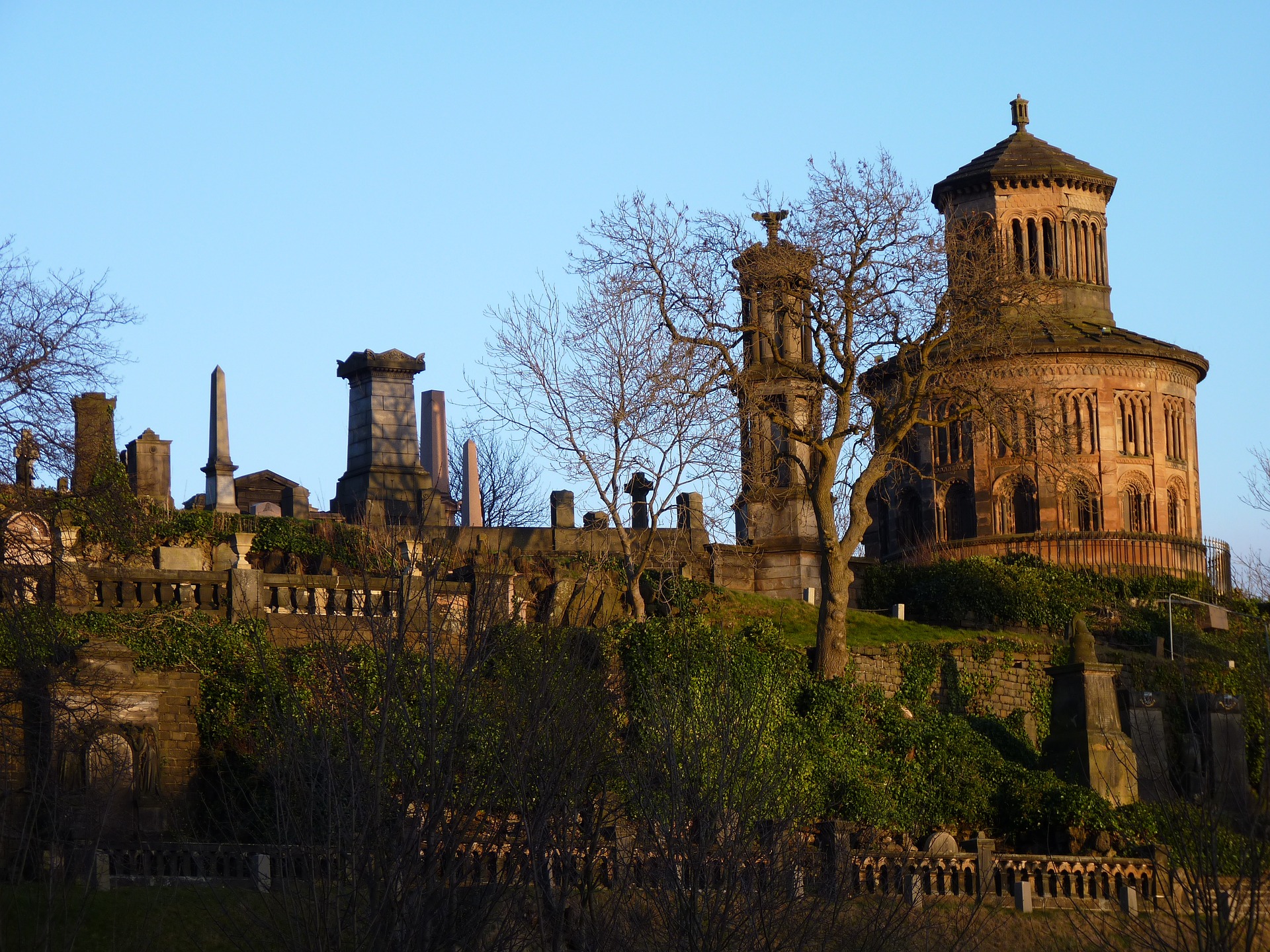 This Steven Spielberg film, released this year, follows two soldiers on their assignment to deliver a message that will stop 1,600 men being sent to their death.

River Clyde & Govan Graving Docks, Clydebrae St, Glasgow G51 2AJ
The Govan Docks and Clydeside go back in time to WW1 for the film, which went on to win a Golden Globe, BAFTA and three Oscars. The Instagram video below shows behind the scenes filming at the docks.
Outlander is actually a TV series, but it was too great to miss out of our list! The film follows an English combat nurse who is mysteriously swept back in time from 1945 to 1743.

Kelvingrove Park, Glasgow G3 6BY
Boston Park in Outlander was actually our very own Kelvingrove Park, which is just next to campus and close to Kelvinhaugh and Maclay Residences.

University of Glasgow, University Ave, Glasgow G12 8QQ
The University was used this time to stand in for Harvard University, where Frank worked as a professor.

Glasgow Cathedral, Castle St, Glasgow G4 0US
The Cathedral doubles as L'Hôpital des Anges, a Parisian hospital in the 1740s.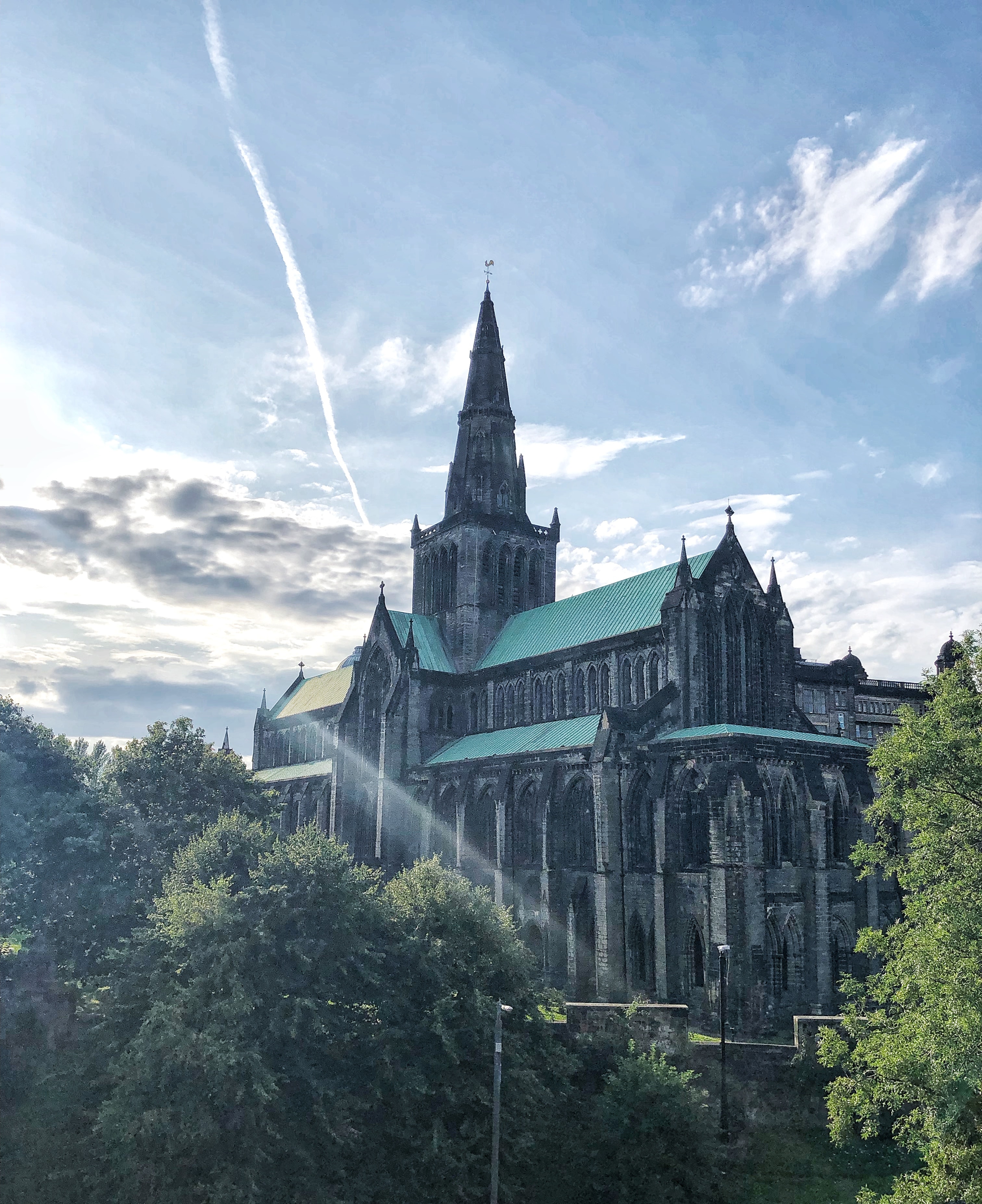 In this edition of Fast & Furious, Dominic and Brain gather the crew to take down a team of mercenaries when Dominic is distracted by Letty, his girlfriend who had been presumed dead.

Merchant City, Wellington St, Glasgow G2 2XL
The Merchant City posed as London for, unsurprisingly, a high speed car chase scene.
6 years after Fast & Furious 6, this spin off brought Hollywood back to Glasgow. Hobbs (Dwayne Johnson) and Shaw (Jason Statham) join forces in an unlikely alliance to defeat a cyber-genetically advanced villain.

Glasgow City Chambers, 82 George Sq, Glasgow G2 1DU
The archway of the Chambers is seen in the film alongside nearby Merchant City streets for, again, a high speed car scene.
Do we have any Brad Pitt fans here? World War Z is an unforgettable zombie pandemic film, where former UN employee Gerry races against time to save humanity.

George Sq, Glasgow G2 1DH
Glasgow played home to Philadelphia as the apocalypse set in.
In this film, a wife travels to Stockholm to see her husband receive a Nobel Prize, but begins to question her life choices along the way.

Hutcheson's Hall, 158 Ingram St, Glasgow G1 1EJ
This beautiful building, which is home to a swanky steak restaurant and events spaces, was featured when Joe is about to be awarded his prize.


Topics