Accommodation
Get ready for residence life with UniKitOut
Now that your place in accommodation has been confirmed, why not get ready for your arrival with our partners at UniKitOut?
With UniKitOut you can order a variety of kitchen, bathroom and bedroom essentials, including additional bedding, towels, crockery and cooking utensils. What's more, your order will be delivered directly to your halls and will be waiting for you upon arrival!
If you would like to place an order, just head to www.unikitout.com, select your items and remember to enter the discount code GLASGOW10! when making your purchase for a 10% discount.
If you would like to make sure that your orders are delivered to your residence for the start of January, please submit your order no later than Friday 17 December 2021.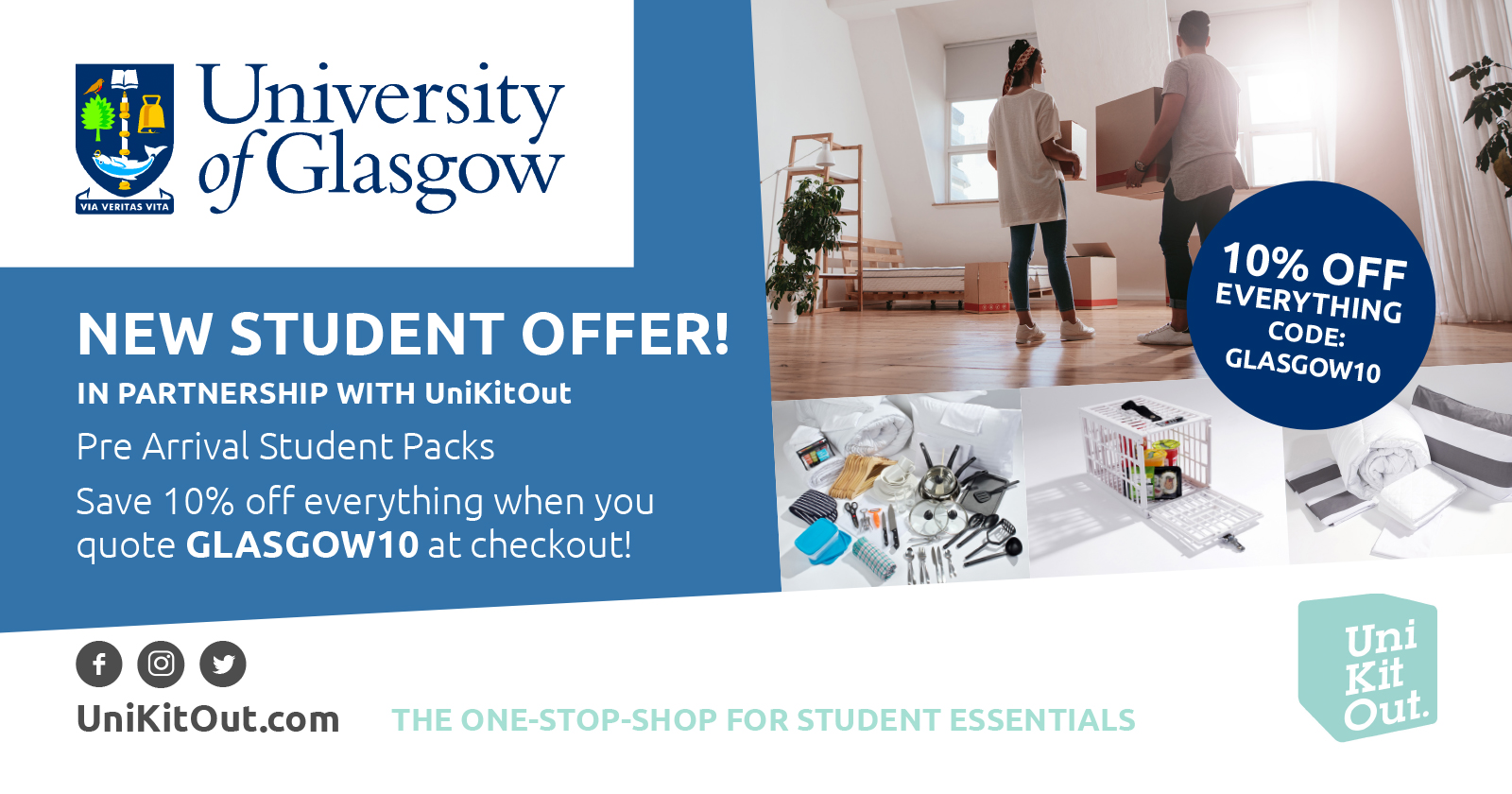 Topics