Accommodation
Get to know your area: Cairncross House, Kelvinhaugh Gate, Kelvinhaugh Street, Kelvin Court and Maclay Residences
Cairncross House, Kelvinhaugh Gate, Kelvinhaugh Street, Kelvin Court and Maclay Residence are all located in the trendy Kelvinhaugh area and wherever you go, you're in for a fun community feel!
The residences are located between the cultural quarter of Kelvingrove and the ever cooler and hipper Finnieston district; aka 'The New West End', 'The New Byres Road' or the even more ostentatious 'Glasgow's answer to Brooklyn'. What's given the district this trendy reputation?
Walking through Kelvingrove Park to campus every morning is already a reason to be envious. This splendid Victorian park is one of the most-loved in the city and surely the most popular for summer barbecue parties. Plenty of fun events take place in here. One of the most popular is Glasgow Mela, a multicultural celebration that takes place in June as part of the West End Festival. Kelvingrove Bandstand and Amphitheatre hosts regular music and art events, during the summer months. Remember to keep an eye on our monthly What's On guides to stay up to date with the latest events and activities.

©University of Glasgow
The city's most popular attraction is here too! Kelvingrove Art Gallery and Museum is a much treasured Glasgow institution. Inside you can find a world of fascinating objects, from natural and social history to world-class art collections. At some point someone will tell you the story of how the gallery was built the wrong way round and that when the architect realised this colossal mistake he jumped from one of the towers #urbanmyth. Entry is FREE #urbanfact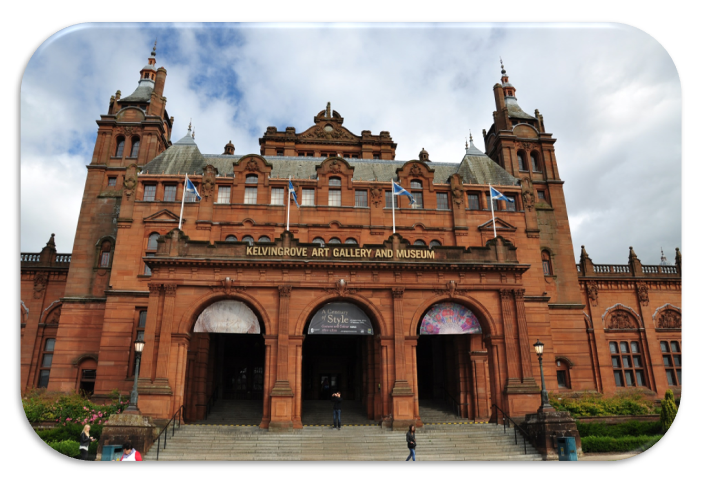 ©Image by Kamyq from Pixabay
Looking for something more alternative? There's something for you hipster-souls! SWG3 (Studio Warehouse Glasgow), is a contemporary arts venue located practically in Maclay's backyard. It hosts many exhibitions, gigs and food events. Check them out!
Around Argyle Street there are loads of shops, bars and restaurants. The 78, in Kelvinhaugh Street, is a cosy vegan restaurant with live music nights. Around the corner is The Finnieston Bar & Restaurant, it has a garden terrace for those elusive sunny days. Glasgow, the proud home of chicken tikka masala, has some cracking Indian restaurants - visit Mother India and judge for yourself. Just off Argyle Street you can find The Hidden Lane Tearoom, a quirky vintage space to get some refreshing tea and yummy cakes.
For a taste of the high-end head to the multiple-award-winning The Gannet or Ox and Finch. Not only you will get to taste some gourmet ingredients but you might also experience the latest in food presentation.
Ready for a night out? There's plenty of pubs and trendy bars around. If you'd rather go traditional, you are in the right spot. The Park Bar, Islay Inn and Ben Nevis are popular pubs offering live folk music nights. You can put your language skills to the test and join the monthly Gaelic Pub Quiz at Park Bar. Slàinte!
Now let's head to the Clyde. Just off Sandyford Street there is a footbridge you can take to explore the banks of the river and its stunning architecture. To the west is The Riverside Museum; 2013 European Museum of the year. It displays a varied transport collection with loads of interactive exhibits. Next is The Tall Ship, a vessel built on the Clyde which is now open to visitors to enjoy. All FREE!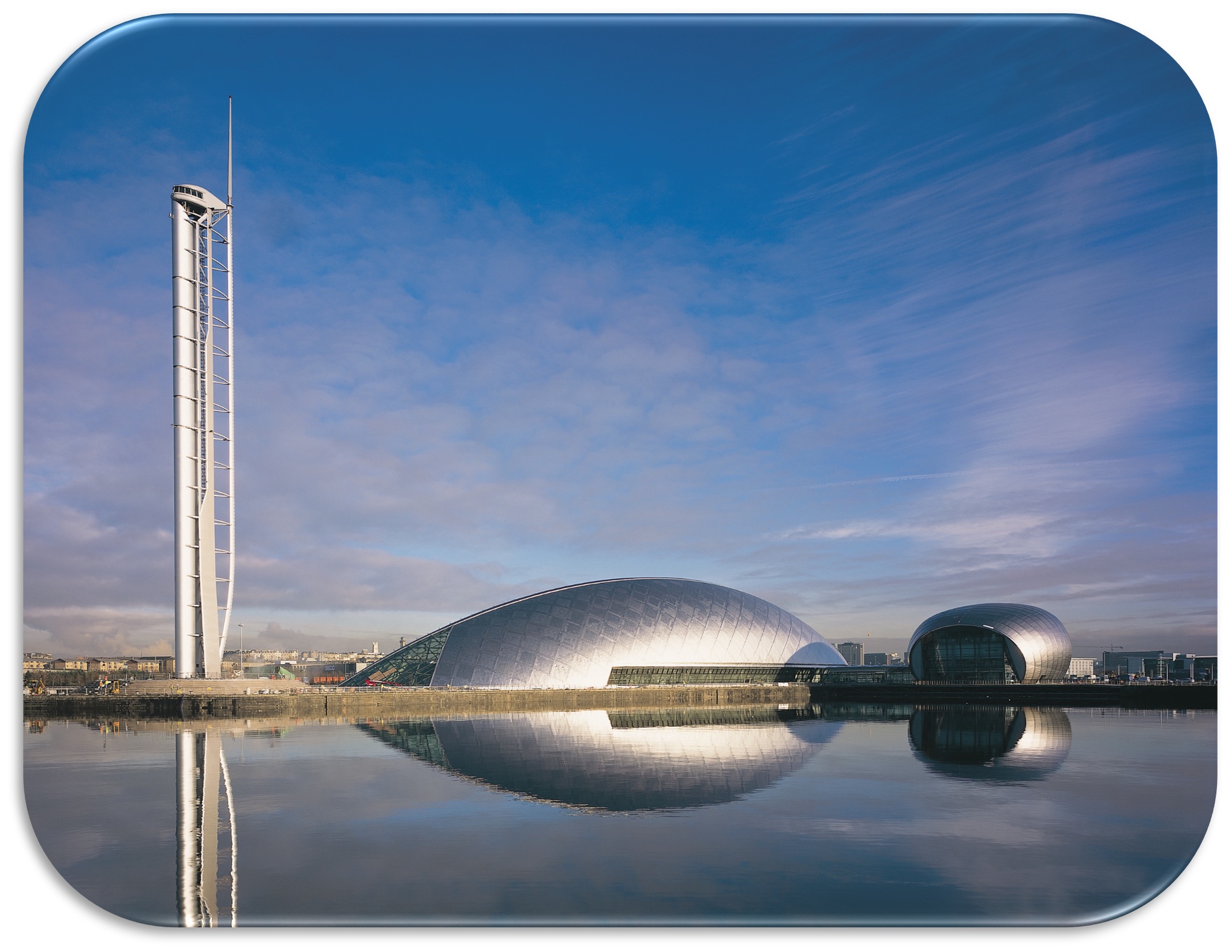 Further along the Clyde walkway is the Glasgow Science Centre. The Science Mall is a fun interactive space in which to learn and experience science. You can also visit the Planetarium and the Glasgow Tower which gives you great panoramic views of the city. Cineworld IMAX Cinema is here too if you ever fancy watching a film on Scotland's biggest screen. Nearby are the SEC (Scottish Event Campus) and The OVO Hydro. Both venues host a wide-ranging programme of events and entertainment. Want to know what's coming up? Check SEC & The OVO Hydro Events
A walk to campus will take you around 15 - 20 minutes. To explore further afield, your nearest Subway is Kelvinhall and your nearest train station is Exhibition Centre, both an approximately 10 minute walk. Regular buses run from Argyle Street to the City Centre.
Inspired now? Sure, that's enough.
Cheerio!
Topics