Accommodation
Get to know your area: Murano Street Student Village and Firhill Court
Moving in to Murano Street Student Village or Firhill Court?
With Murano Street being our largest residence and, Firhill being located just around the corner, you're going to want to get to know your new area a bit better. Here are some tips on what to see and do locally.
Both Murano Street Student Village and Firhill Court are situated next to the Forth and Clyde Canal. This area once came to be known as The Venice of the North (kid you not!). OK, you might not quite feel like you are in the City of Water, but this place will definitely float your boat!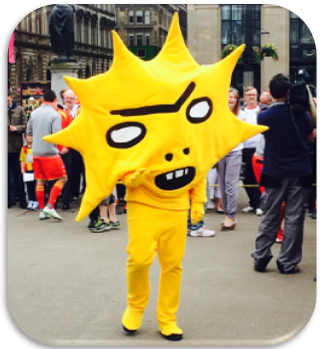 ©Wikimedia Commons
If you're interested in a bit of live sport, Partick Thistle's Firhill Stadium is only 5 minutes from Murano and literally right outside Firhill Court! Watch out for Kingsley, is he the coolest or the scariest mascot in footballing history? You be the judge.
In search of tranquility? This area has the coolest and quirkiest Church in the City. Queen's Cross Church is a Charles Rennie Mackintosh building. As a quick intro, the world-renowned Mackintosh is one of the most popular designers and architects in Glasgow thanks to his impressive art nouveau creations. Queen's Cross is open to visitors and entry is free on Wednesday afternoons. It is approximately a 5 minute walk from Murano Street.
Looking for a sugar rush? Just a minute up the road from here you'll find Jaconnelli's Café (just next door to 'The Codfather'). This family-run Italian café is a small time-capsule where you can grab some great ice cream or order a refreshing milkshake. Seen Trainspotting? Of course you have! Despite being set in Edinburgh it's mainly filmed in Glasgow. Jaconnelli's is where Renton and Spud shared a milkshake while discussing the best approach for that memorable job interview.
I hear you, I hear you! More trainspotting facts please! Remember that scene when Begbie chucks the pint glass over the balcony and it all gets a bit messy? This was filmed at Crosslands (now known as The BrewHaus Glasgow) a pub/restaurant on Queen Margaret Drive with the coolest beer garden around. If you decide to stop by just try to restrain yourself from attempting to recreate the scene please!
A recent addition to the area is The Botany Bar and Restaurant. It offers seasonal a la carte menus, botanical cocktails and lots more. It's just across from Murano so you can't miss it!
Along Queen Margaret Drive there is a great selection of shops and cafes. Some of the highlights are Zensation, an Asian fusion restaurant; North Star, an Italian cafe that is very popular and has great food and coffee and the Yarn Cake, where you knit along with your your cuppa!
Large and small supermarkets are available in this area too with the Tesco Extra open every day until 11pm! The Queen Margaret Drive Community organises a winter and summer street festival with plenty of music, entertainment and tasty food.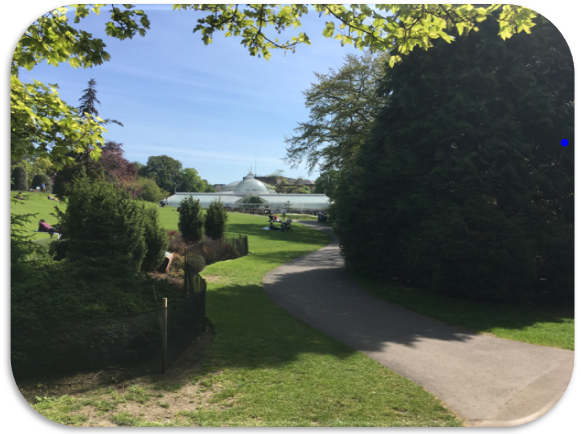 Exhausted after all this reading? Go for a relaxing stroll in the Botanic Gardens. From Murano, it's an approximately 10 minute walk. Beautiful glasshouses, a lovely tea room and plenty of wild flora and fauna are on offer. Beware of the fierce and hungry Glaswegian squirrels though! They are known to heartlessly snatch your real sea salt & balsamic vinegar hand cooked crisps without showing even a hint of remorse. Other flavours are not safe either.
The University's main campus is around a 25 minute walk from the halls. For when you are feeling adventurous and want to head to the City Centre, there are regular buses running from Maryhill Road - only 10 minutes to get to the 'Style Mile'.
©Photo by Artur Kraft on Unsplash
Whatever you get up to, make sure that the most of your time in halls😀
Topics