Accommodation
Get to know your area: Wolfson Hall
Wolfson Hall is known to have a close-knit community feeling so welcome to the family!
The residence is located in the West of Scotland Science Park, surrounded by greenery and the river Kelvin.
It is only a 15 minute walk to the Vet School along the park and approximately 45 minutes walk to the main Campus. A bus trip to Gilmorehill takes around 25 to 30 minutes. Remember that travel costs are included in your fees.
Only a couple of minutes walk from the hall there is an entrance to the Kelvin Walkway. The path runs along the River Kelvin and takes you all the way to Kelvingrove Park. Get on your bike and you can be at the Botanic Gardens in approximately 15 minutes. See if you spot the heron!
Right next to the halls is the Garscube Sports Complex. It offers plenty of grass and synthetic pitches, tennis courts and walking and jogging routes for the outdoor enthusiast. There is also a fitness suite and exercise studio which runs regular classes. Membership is included in your accommodation fees.
Round the corner from Wolfson, you'll find the affluent suburb of Bearsden. Bearsden features shops, supermarkets, restaurants and a train station. For history buffs, Bearsden is also home to the archaeological remains of the Antonine Wall which dates from around AD 140 and once marked the north-western frontier of the Roman Empire. 
So you are at the city's final frontier, how about going further afield bold explorers? If you are looking to do a bit of exploration, you can jump on the bus on Maryhill Road and head towards Milngavie town centre. You'll be there in approximately 15 minutes. Here is where the West Highland Way, a 154km route that ends in Fort William, starts. Do not worry, I am not sending you to the wild highlands just yet! The walk starts in Douglas Street and takes you through Mugdock Country Park. The park offers plenty of woodland routes passing beautiful lochs, a medieval castle with stunning views over the horizon, a walled garden, barbeque areas and a visitor centre with shops and cafes.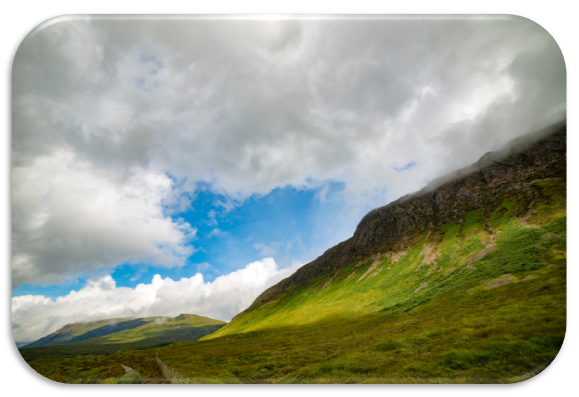 ©Photo by Sigge Bjerkhof on Unsplash
There are regular First Glasgow buses from Maryhill Road to the City Centre taking approximately 20 minutes. Your nearest convenience stores and shops are on Maryhill Road, approximately a 10 minute walk from Wolfson Hall. Remember that breakfast and dinner is all sorted for you!
Enjoy your meals!
Topics