Accommodation
How to be the best neighbour
Independent living made easy
If you're moving out of halls this year you might find yourself living independently in private accommodation for the first time.
Along with things like sorting out your own bills and figuring out how to set up the Wi-Fi, it's important that you know how to be a good neighbour as you'll be living next door to each other for a whole year!
Here are a few easy things you can do to keep the peace:
Keep parties to a minimum
If you want to get your friends around to have a party, mention it to your neighbours beforehand so they know what to expect that evening.
Keep the noise down and try not to make this a regular thing though because it isn't fair for those with early starts.
Heading on a night out? Keep the noise down
There's no need to sound like a herd of elephants when you're getting into your Uber on a Tuesday night, or even worse, come crashing back into your house in the early hours of the morning.
Both of these are guaranteed to upset your neighbours, and probably won't get you guys off to the best start.
Be respectful
When you're outside your property where your neighbours can hear you, be respectful. Your neighbours could get offended by inappropriate language, drinking or just general anti-social behaviour, so try and keep this in mind.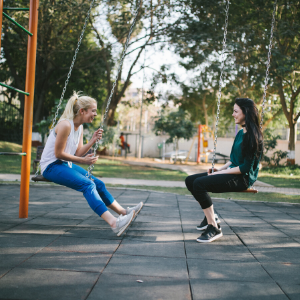 When you move into private accommodation this summer, there are a number of things you need to take into consideration and be aware of...
1. Find out who they are
In halls, all your neighbours are students in the exact same situation as you but once you move into private housing, your neighbours could be anyone from a family of 4 to an elderly couple so it's important to be respectful of that. Remember, not everyone around you will be living the student lifestyle, so be considerate of this. 
2. Keep your outdoor space tidy
This doesn't involve becoming an expert gardener! It's as simple as being aware of your bin collection days and taking them in/out when necessary. Also, make sure you don't leave things like beer cans and food in your front garden because you may attract pests, which your neighbours won't appreciate.
3. Help out here and there
If you know of any opportunities for volunteering in the area, why not get involved? This way you can help your neighbours and other people in your local area. Whether that be at a food bank or walking your neighbours' dog whilst they're at work. By getting involved with what's going on in the community you'll be able to meet loads of new people outside of the student bubble.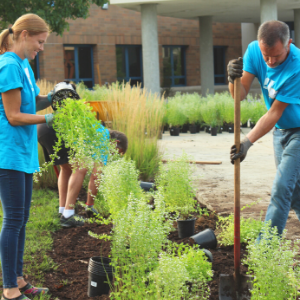 Do unto others as you would have them do unto you; meaning, treat people how you wish to be treated. If you don't like the thought of being kept up all night because your neighbours are having a party, don't do it yourself...
It's also important to remember that this advice works both ways! If you're having problems with your neighbours in your accommodation or want some advice on your accommodation for next year, contact your Accommodation Team and/or speak to your halls reps.
Topics