Accommodation
Maclay's Monthly Game Night
Add this event to your calendar
Our regular game get togethers are our favourite way to unwind from work and meet everyone from the hall.

We've got a selection of games covering all bases, including:
♟️ Chess, Draughts, Giant Chess, Giant Jenga, Connect 4
🎲 Cluedo, Operation, Stratego, 5 Second Rule, Balderdash, Kerplunk
🃏 Tichu, Exploding Kittens, That's It!, Dobble
🏓 Table Tennis
🎮 Playstation 4, Call of Duty Modern Warfare, FIFA19, Gran Turismo, Grand Theft Auto, Lego Harry Potter, Marvel Super Heroes, Worms All Stars, Madden NFL19, NBA2K19, Bloodborne, The Last of Us

Are we missing something fun from our collection? Send an email to maclay-ls@glasgow.ac.uk with your suggestions and we'll look into getting them for the hall.
📅 20th January, 17th February, 24th March, 21st April, 19th May
🕢 7:30PM
📍 Common Room
🥤 Free soft drinks and snacks

Come along and say hello, we'd love to see you there and introduce you to your neighbours and some new games!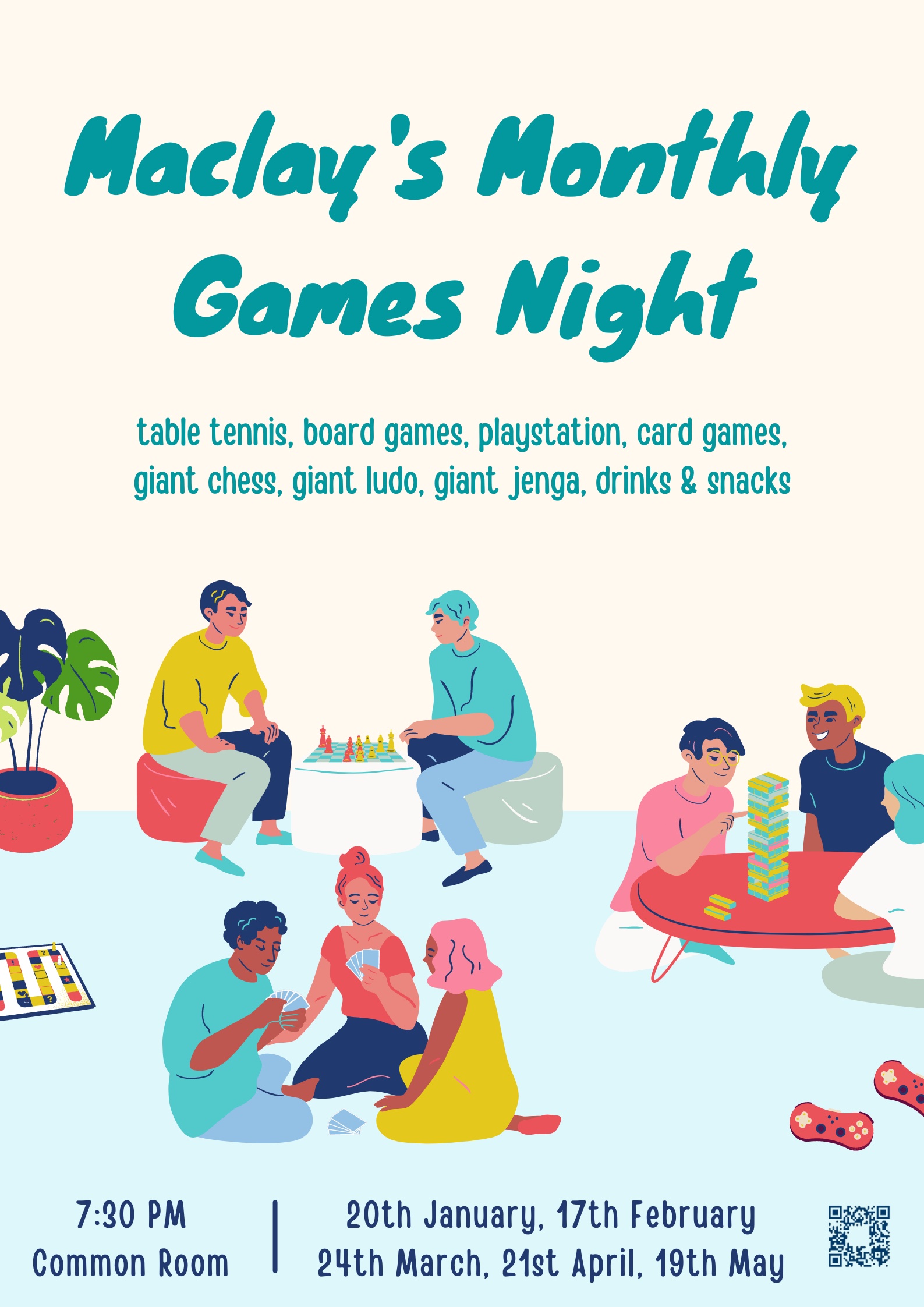 Topics