Accommodation
Mental Health Awareness Week - Reach out to University Support Services
My name is Clair and I'm the Student Support Officer for Halls of Residences. I'm here to help students be successful learners, by providing first line support as a listening ear, encouraging and helping students to resolve issues and difficulties. I've written this guest blog post about accessing support services but you can find my contact details below if you'd like to book an appointment.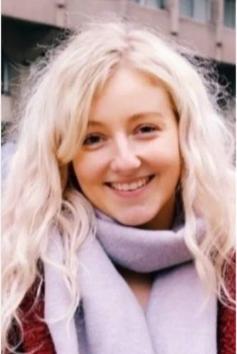 With exams, deadlines and essays looming, it can be more difficult to step away from studies and take time for ourselves. As we are reaching the end of the academic year, Mental Health Awareness Week is a good opportunity to reflect on our accomplishments, take time out to recharge for our own wellbeing, but also to think about what support might be helpful going into the next academic year.
Mental Health Awareness week is between 9th-15th of May and we're encouraging everyone who is staying with us in University of Glasgow accommodation to reflect on practical support that can be accessed to prepare for next year! If you feel able to, take 30 minutes to have a think about how this past year has gone and if there is any support you wish you had earlier. Make a note of the support that you might want to access and contact those services. I've noted a few examples below:
Perhaps you suspect you may have dyslexia?
Now is a good time to reach out to the disability service and ask about available support, get assessed, and have additional help put in place to help.
Are you struggling to make ends meet?
Have a look at the Financial Aid website to gain a better understanding of what they have to offer, and what documents you will need to apply.
Haven't found a flatmate to live with next year?
Come along to the SRC/Student Life Flatmate Finder event.
Are you struggling with your mental health or general wellbeing?
I'd recommend that you:
If you're feeling overwhelmed by this information, don't know where to start, or have experienced issues accessing this support, please do get in contact with myself or your college Student Support Teams to book an appointment; we will be able to talk through the services and support available.
Booking an appointment with Clair, your Student Support Officer at Halls
Appointments are focused on what will support you to overcome the challenges you are facing, and it is helpful for you to come with an idea of what you would like help with.
We'll start by providing space for you to share any issues or worries you'd like to discuss. We'll have a chat about both university and external services that can support you, and I can signpost you to sources of information in relation to areas such as your flat, studies, and wellbeing. Although I cannot offer counselling, I can offer support and information to students who are exploring options for mental health treatment.
Out of hours support
For out of hours support at halls, you can contact the Living Support Team who are senior students and staff members trained to provide a listening and signposting service during the evenings and at weekends. They also run regular events to help tackle loneliness at the residences.
If in crisis, the University Crisis Team can be contacted via Security:
Gilmorehill: 0141 330 4444
Garscube: 0141 330 2222
Topics